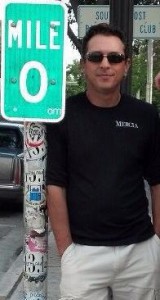 My mission is to provide my tenants with clean well-maintained rental properties in great Chapel Hill locations. To provide them with outstanding customer service and to  insure that their stay with my company is a positive one.
Location Mercia Residential Properties is based within a mile of each rental property. This allows for great tenant/landlord relationships and excellent customer service.
My Life I am Mark Patmore and I own Mercia Residential Properties. I have been in business in Chapel Hill for more than 20 years. My job as Owner/Director means that I am personally involved in every aspect of my company; when a tenant places any sort of service call, they deal directly with me.  By eliminating a third-party management company, I maintain the interests of my clients.
Background Originally from England, I moved to the United States in the late 80'sfor educational purposes.  Once out of graduate school, I moved to Chapel Hill and started Mercia Residential Properties.