Chapel Hill, NC
Website: www.townofchapelhill.org
Chapel Hill is a town in Orange County, North Carolina (with some eastern portions in Durham County), and the home of the University of North Carolina at Chapel Hill and UNC Health Care. The population was 57,233 at the 2010 census making Chapel Hill  the 16th largest municipality in North Carolina.
Chapel Hill, Durham, and Raleigh make up the three corners of the Research Triangle, so named in 1959 with the creation of Research Triangle Park, a research park between Durham and Raleigh.   Chapel Hill is one of the central cities of the Durham-Chapel Hill MSA, which in turn is part of the Raleigh-Durham-Chapel Hill Combined Statistical Area with a population of 1,998,808 .
Home place of early settler William Barbee of Middlesex County, Virginia, whose 1753 grant of 585 acres from the Earl of Granville was the first of two land grants in what is now the Chapel Hill-Durham area. Though William Barbee died shortly after establishing himself and his family in North Carolina, one of his eight children, Christopher Barbee, became an important contributor to his father's adopted community and to the fledgling University of North Carolina.
 Confederate soldier Silent Sam, University of North Carolina at Chapel Hill by John Wilson
Chapel Hill sits atop a hill which was originally occupied by a small Anglican "chapel of ease", built in 1752, known as New Hope Chapel. The Carolina Inn now occupies the site of the original chapel. In 1819, the town was founded to serve the University of North Carolina and grew up around it. The town was chartered in 1851, and its main street, Franklin Street, was named in memory of Benjamin Franklin.
In 1968, only a year after its schools became fully integrated, Chapel Hill became the first predominantly white municipality in the South to elect an African American mayor, Howard Lee. Lee served from 1969 until 1975 and, among other things, helped establishChapel Hill Transit.
 Chapel Hill Transit, the town's bus system. Some 30 years later, in 2002, legislation was passed to make the local buses free of fares to all riders, leading to a large increase in ridership; the buses are financed through Chapel Hill and Carrboro city taxes, Federal grants, and UNC student fees. Several hybrid and articulated buses have been added recently. All buses carry GPS transmitters to report their location in real time to a tracking Web site. Buses can transport bicycles and have wheelchair lifts.
Geography and climate
Chapel Hill is located in the southeast corner of Orange County. It is bounded on the west by the town of Carrboro and on the northeast by the city of Durham. However, most of Chapel Hill's borders are adjacent to unincorporated portions of Orange and Durham counties rather than shared with another municipality. According to the United States Census Bureau, the town has a total area of 21.3 square miles (55.1 km2), of which 21.1 square miles (54.7 km2) is land and 0.15 square miles (0.4 km2) is water.[10]
School System
The Chapel Hill-Carrboro school district covers most of the towns of Chapel Hill and Carrboro along with portions of unincorporated Orange County and is recognized for its academic strengths. East Chapel Hill High School, Carrboro High School, and Chapel Hill High School have received national recognition for excellence, with Newsweek in 2008 ranking East Chapel Hill High as the 88th best high school in the nation, and the highest ranked standard public high school in North Carolina. The state's main youth orchestra, Piedmont Youth Orchestra, is based in Chapel Hill.
Culture
Even though Chapel Hill has a fairly large population, it still has a very small-town feel. This can be seen walking through downtown where you will find many large murals painted on the buildings. Most of these murals were painted by UNC alumnus Michael Brown. Also, for more than 30 years Chapel Hill has sponsored the annual street fair, Festifall, in October. The fair offer booths to artists, craftsmakers, nonprofits and food vendors. Performance space is also available for musicians, martial artists and other groups. The fair is attended annually by tens of thousands.
The Sorrell building on Franklin Street has housed a movie theater (currently called The Varsity Theatre) since its construction in 1927.
The town hosts a variety of corporations headquartered in Chapel Hill. Health insurance provider Blue Cross and Blue Shield of North Carolina was one of the town's ten largest employers at its Chapel Hill headquarters. Technology companies USAT Corp and Realtime Ops have made Chapel Hill their headquarters location. Journalistic, Inc., the publisher of the nationally acclaimed magazines Fine Books & Collections, QSR magazine, and FSR magazine recently relocated from Durham to Chapel Hill. New companies are selecting the town as their base of operations such as the service company Alpha Install.
The Morehead Planetarium was the first planetarium built on a U.S. college campus. When it opened in 1949, it was one of six planetariums in the nation and has remained an important town landmark. During the Mercury, Gemini, and Apollo programs, astronauts were trained there.  One of the town's hallmark features is the giant sundial, located in the rose gardens in front of the planetarium on Franklin Street.
Influences of the University are seen throughout the town, even in the fire departments. Each fire station in Chapel Hill has a fire engine (numbers 31, 32, 33, 34, and 35) that is Carolina blue.These engines are also decorated with different UNC decals, including a firefighter Rameses.
Even the fire trucks in Chapel Hill show support for UNC.
Chapel Hill also has some new urbanist village communities, such as Meadowmont Village and Southern Village.  Meadowmont and Southern Village both have shopping centers, green space where concerts and movies take place, community pools and schools. There is also a traditional-style mall with a mix of national and local retailers at University Mall.
In 2009, Chapel Hill ranked No. 3 on Newsmax magazine's list of the "Top 25 Most Uniquely American Cities and Towns," a piece written by current CBS News travel editor Peter Greenberg. According to the magazine, Greenberg based the rankings on a variety of features, such as quality of schools and proximity to medical care, as well as culture, hospitality, and scenic beauty.
Food
Hailed as one of America's Foodiest Small Towns by Bon Appétit Magazine, Chapel Hill is rapidly becoming a hot spot for pop American cuisine. Among the restaurants noted nationally are A Southern Season, Foster's Market (Martha Stewart's Living), Mama Dip's (Food Network's "$40 A Day With Rachael Ray"), Crook's Corner, Sunrise Biscuit Kitchen (The Splendid Table), caffè Driade (Food Network's "$40 A Day With Rachael Ray"), and Lantern Restaurant (Food & Wine magazine, Southern Living magazine, etc.). There are many unique lunch spots in Chapel Hill that have received rave reviews. A few of them include Sandwich on Franklin Street, Sage on Weaver Dairy Road, and Fiesta Grill on Hwy 54.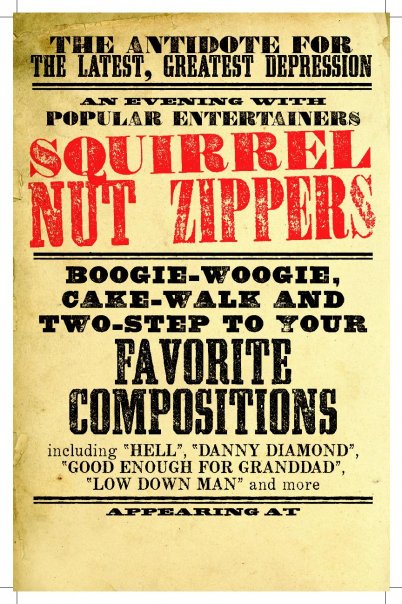 Music
The town also has a vibrant music scene. Archers of Loaf, Squirrel Nut Zippers, James Taylor, George Hamilton IV, Southern Culture on the Skids, Superchunk, Polvo, and Ben Folds Five are among the notable musical acts whose careers began in Chapel Hill. Chapel Hill has also been a center for the modern revival of old-time music with such bands as the Ayr Mountaineers, Hollow Rock String band, the Tug Creek Ramblers, Two Dollar Pistols, the Fuzzy Mountain String band, Big Fat Gap and the Red Clay Ramblers. Chapel Hill was also the founding home of now Durham-based Merge Records. Bruce Springsteen has made a point to visit the town on four occasions. His most recent appearance was on September 15, 2003, at Kenan Memorial Stadium with the E Street Band. U2 also performed at Kenan on the first American date of their 1983 War Tour, where Bono famously climbed up to the top of the stage, during pouring rain and lightning, holding up a white flag for peace.
Sports
The University of North Carolina has been very successful at college basketball and women's soccer, and a passion for these sports has been a distinctive feature of the town's culture, fueled by the rivalry among North Carolina's four ACC teams: the North Carolina Tar Heels, the Duke Blue Devils, the NC State Wolfpack, and the Wake Forest Demon Deacons. More recently, the town has received regional notice as the site of a large annual Halloween street party, with an attendance regularly exceeding 70,000.
Information of Interest
Population (year 2010): 57,000
Males: 21,961 (45.1%)
Females: 26,754 (54.9%)
Zip codes: 27514, 27516
Median resident age: 24.0 years
Median household income: $39,140 (year 2000)
Median house value: $325,000  (year 2014)